FAQ
How do I search BLS code from Address?
In the County-Wage Finder tab, you have to input address and press enter key. The BLS code will be relected in Area Code Input along with card comprising county, state and bls code.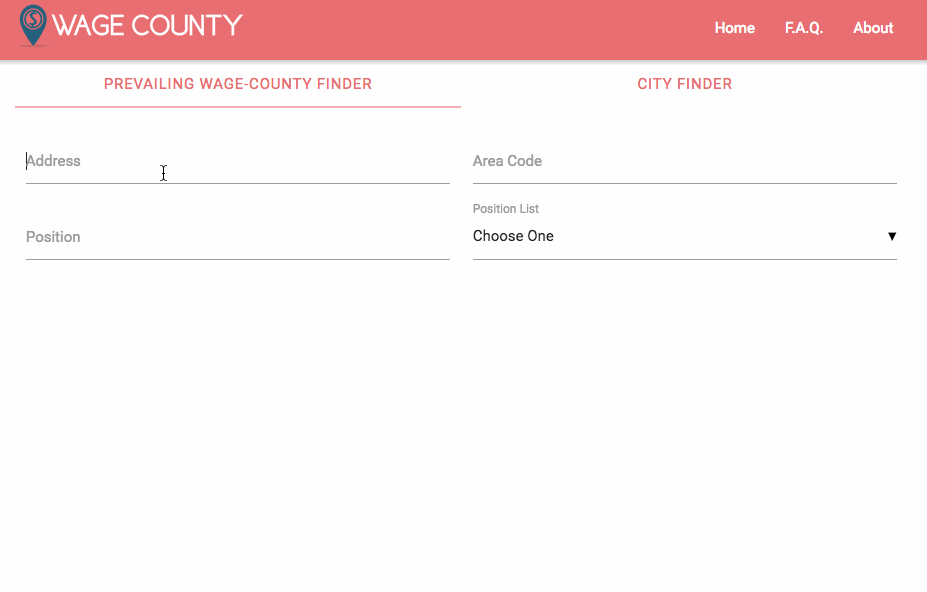 How do I search Prevailing wages for Job title?
In the county-Wage Finder tab, you have to input job title/position and press enter key. All the matching SOC Title will be poplated in the dropdown option. From the dropdown option, You have to choose related Job Title. For another position, clear the input field, input adress and press enter.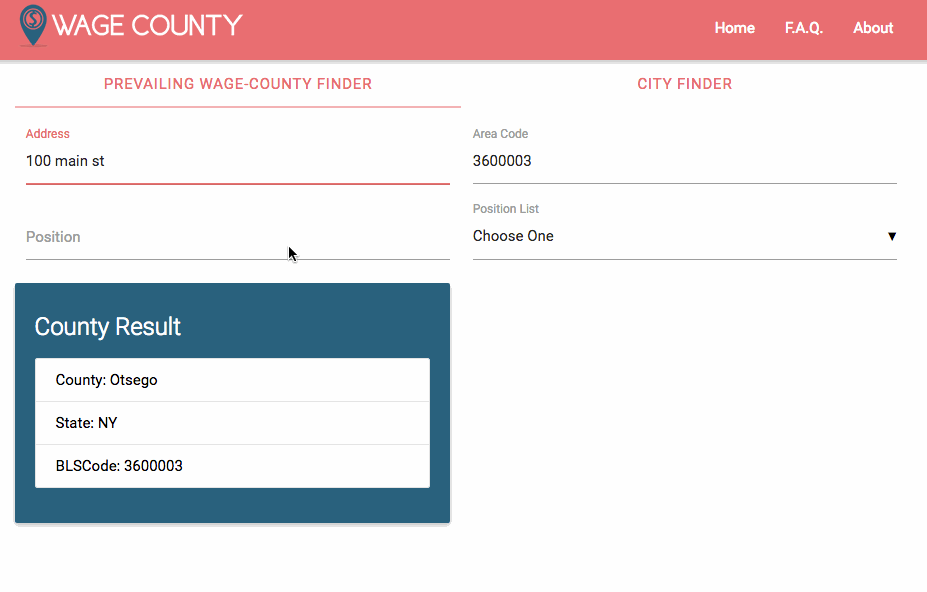 What if I only have Zipcode and not address?
You will be able to get County from Zipcode also. In case if it returns null, in the City Finder tab, you input the Zipcode and get the related City and State. Use the City name with Green background. City name with red background and not acceptable name. But you can also use other listed name with white background. Copy the City and State in the address box in County Finder.